When you need home decorating ideas, and inspiration for kids rooms decor ideas, here is a list of 9 of the best home organization bloggers around to get you started!
1.We love  Design Sponge and their sneak peeks of fantastic kids room design.  Check out their ingenious bunk bed  space for two boys!
2.There are lots of beautiful prints, and fresh ideas at from Holly at Decor8 who loves simple and stylish design, which even include a fab kid's tent you'd be happy to have pitched in your living room.
3.The clever people at Apartment Therapy have lots of ideas to sort out the inevitable kids clutter.  It's all about getting kids to put things away themselves!
4.Feeling hands on?  Check out some of these fantastic ideas for organizing your home from one young family at Young House Love who show you just how to do it, from making your own cleaners to corralling kids' clutter: There's a theme emerging here…
5.Tsh at Simple Mom has lots of ideas that we love here at Tidy Books, about keeping it simple and making things last to be greener.
6.Getting organised is not easy, but Semi Domesticated Mama shows us how to create order from utter chaos(!) with her organisation of her boys' room
7.The Unclutterer has a myriad of ideas to simplify and organize your life as well as your house.  They have a whole section dedicated to children, and organizing and storage ideas for kids.
8.Graphic designer and blogger Oh Joy has gorgeous selections of what she loves (neon right now) and is a great source of inspiration if you are looking for home décorating ideas.
9.Want a graphic image idea of how to organize your house?  Hop over to The Lettered Cottage who have a Pick my Presto feature.  Email them a pic of your tricky space and they can photoshop you some inspiration!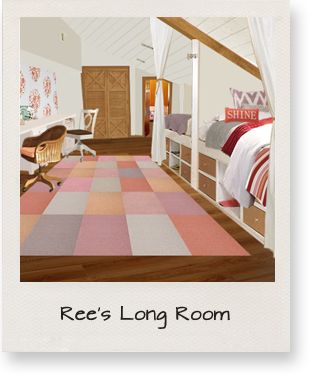 Oh and heres an added bonus our very own Tidy Books Childrens Bookcase 
So, just a few ideas to get you started, whether you're looking for storage for kids rooms, getting organized with clutter or simple design inspiration.  Why not have a peek at very own family organizer that is perfect for organizing the home and while you're there download our FREE weekly planner for kids!
We'd love to know if you have any other great blogs you'd recommend for getting organized – tell us in the comments box below!